Repair Dental Damage With Restorative Dentistry in Metairie
With all your teeth do for you, it's no wonder life can be hard on them. Even an activity as simple as eating can damage your smile. A baby in the King Cake isn't lucky if you break a tooth on it! Let our dentist fix your damaged teeth with Metairie restorative dentistry. Your smile will function as well as it did before – or maybe even better!
Our restorative dental care will:
Enable you to eat your favorite foods again
Relieve pain you're feeling from cavities or infection
Fill gaps left by missing teeth
Protect your teeth from further damage
Make your smile look good again
We offer sedation if you're nervous, so If you have dental damage, call Metairie Dental Studio today at 504-291-0042.
From Cavities to Broken Teeth, Restorative Dentistry Procedures Can Fix It
We offer a wide variety of restorative dentistry procedures, so we can fix your smile no matter what kind of damage you've suffered. Our services include: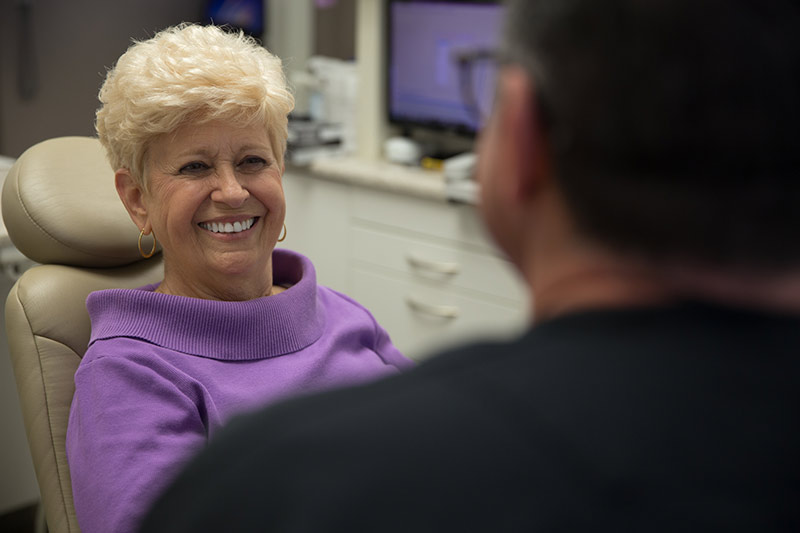 Tooth-Colored Fillings – Unlike metal fillings, composite fillings blend in naturally with your smile.
Dental Veneers – A veneer can mend chips, small cracks, and similar problems while also strengthening your tooth.
Porcelain Dental Crowns – Since it covers your entire tooth, a crown can repair many kinds of damage, including breaks, cracks, and deep cavities.
Inlays or Onlays – If your cavity is too big for a filling but not big enough for a crown, you may need one of these dental restorations.
Root Canals – A root canal can save an infected tooth and prevent the infection from spreading.
Replace Lost Teeth With Dental Implants
If you have missing teeth, we suggest replacing them with dental implants. Dr. May can both place and restore them, so you can get your entire dental implants procedure in one place. You can replace one tooth or many teeth – even all of them – with implants. If you'd rather not get implants, you can get a traditional dental bridge or dentures instead.
To repair your smile with Metairie restorative dentistry, call 504-291-0042.