Relieving Dental Anxiety in Metairie Is Important to Us
If you need help with relieving dental anxiety in Metairie, you've found it at Metairie Dental Studio. We know anxiety may keep you from getting dental cleanings and other important care. Without that care, you can develop problems that require extensive treatment. That just makes you even more anxious. Don't let your anxiety turn into full-blown fear.
Let us relax you with:
A team that makes your comfort a priority
Two kinds of dental sedation
A dentist who listens to all your concerns and walks you through all your options
Comprehensive services, so you won't need referrals to an unfamiliar office
Amenities like blankets, after-treatment scented towels, and headphones for listening to music
Hassle-free payment options
If you're ready to put your dental fear behind you, call 504-291-0042. You can also stop by our office at 3939 N. Causeway Blvd. so you can see our friendly atmosphere.
Forget Your Cares With Two Kinds of Sedation
We offer you a choice of two kinds of dental sedation, one of which will likely be right for you: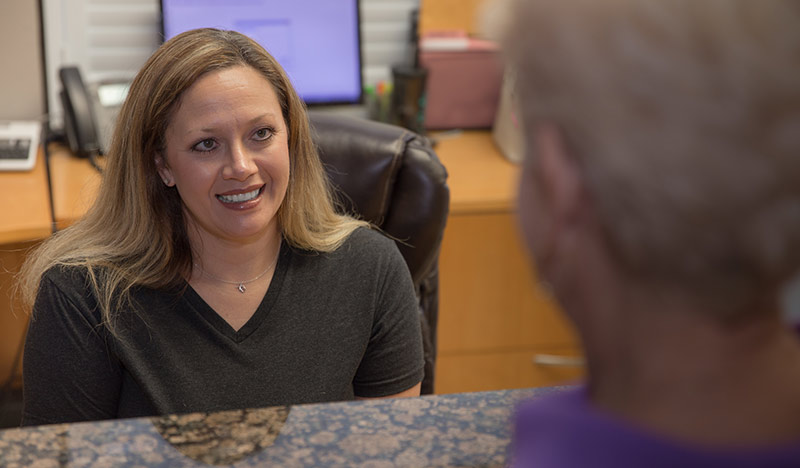 Inhaled Sedation – Also known as laughing gas, we administer this through a small mask worn over your nose. It takes effect rapidly and wears off quickly too. There are no lingering effects, so you'll be able to drive yourself home.
Oral Sedative – You take a safe, FDA-approved prescription medication prior to your appointment. You'll feel relaxed and remain that way throughout your procedure. You'll be able to communicate with us throughout your treatment, though you'll be less aware of sights, smells, and sensations. You'll need to arrange for a ride home, as you'll remain groggy for a few hours.
If you require a deeper level of relaxation, we can bring in an anesthesiologist to administer IV sedation or general anesthesia.
We're happy to help you with relieving dental anxiety in Metairie! Call 504-291-0042 for a stress-free experience. You'll find our office near the New Orleans Marriott Metairie at Lakeway and the Lakefront Trail.