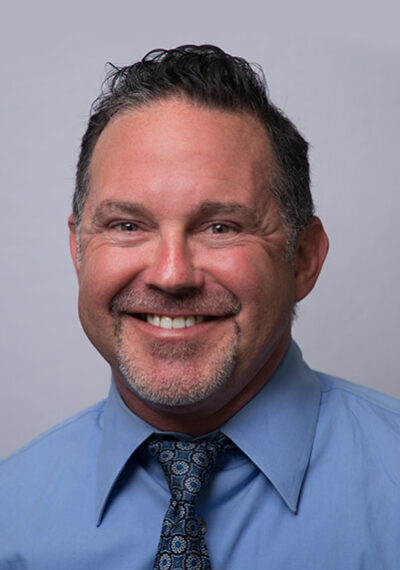 Read Transcript
I enjoy being a dentist because I truly have the ability to change people's lives. You know, a smile is so important in every aspect of life, and having a great smile and something that you're proud of is really a huge deal when I can do that for someone and change them. It's huge for me. It's the best emotional reward I could ever ask for.
I got into dentistry because personally I grew up in a dental office, and I enjoyed the profession at a very early young age, but I stay in the profession and decided to go that route because it's a perfect blend of artistry and science. The most rewarding part for me about being a dentist is the relationships I get to have with such amazing people, which are my patients. I truly have a relationship-based style of practice.
Over my career over the last 18 years, I've had huge opportunities in this profession. First of which, I'm a perpetual student. I have a craving to learn and to grow and to become a better dentist, and I think my patients deserve that. It's taught me a broad range of things to become successful that I can offer my patients so that I can help them with whatever they're dealing with.
Patients can benefit from my experience because through the years, my clinical skills have grown, and I can offer so much more today than I could when I first got out of school. You know, I'm very proficient in implants and smile design and makeovers, extensive reconstructive work that I've had the opportunity to do in my career. At this point in my career, I've literally done hundreds if not thousands of these type of cases, and I enjoy doing them. They can be difficult and they can be stressful on a patient and cause a lot of fear and anxiety. For me to be able to calmly develop a relationship with them and bring down dental anxiety so that we can have a positive dental experience is what I enjoy the most, which is why I continue to better myself and continue to do continuing education courses.
Dr. Gregg May believes the most rewarding part of being a dentist is the chance to change people's lives every day.
Dr. May grew up around a dental practice, and it inspired him to pursue general dentistry as a career. After graduating from the University of Louisiana at Monroe, he completed his dental education at the University of Tennessee Health Science Center College of Dentistry. He started practicing dentistry in 2000, and he opened his own practice a year later.
Dr. May's commitment to top-quality, professional dental care for his patients has never wavered. He has completed 3,400 hours of continuing education to stay up-to-date on the latest dental innovations and technology. Today, he is considered a leading dental consultant and cosmetic dentist.
When he's not helping our patients, Dr. May likes to keep in shape as an Ironman triathlete.